So
remember
how we thought Jack broke my
Holga
? Well we were still able to get some cool exposures! They are a little crazy but I love how unique each of them are. And I present to you, Film The Second.
These two were taken on New Year's eve at the little Carnival in Panama City Beach. CRAZY! I love how you can kind of see Jack on the second one. Can you spot the Ferris Wheel AND the Carrousel on the first picture?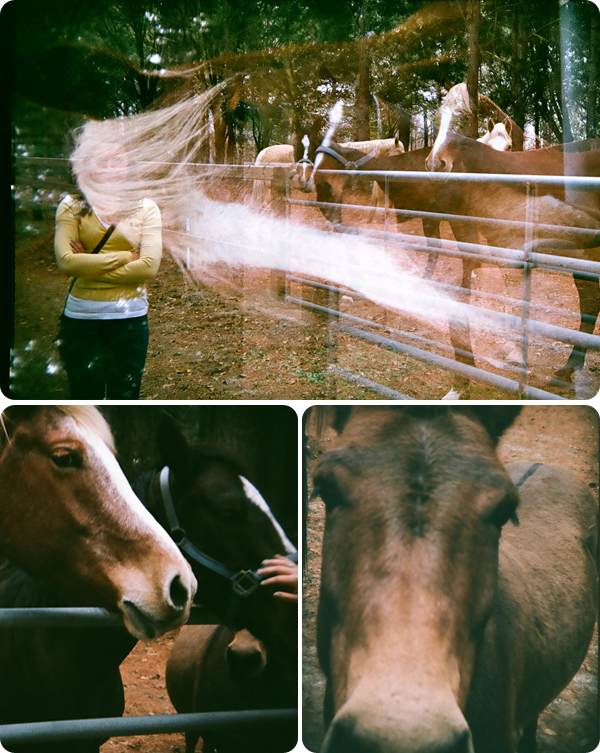 The horseys that lived in our backyard. This is when the accident happened. They were a little vicious.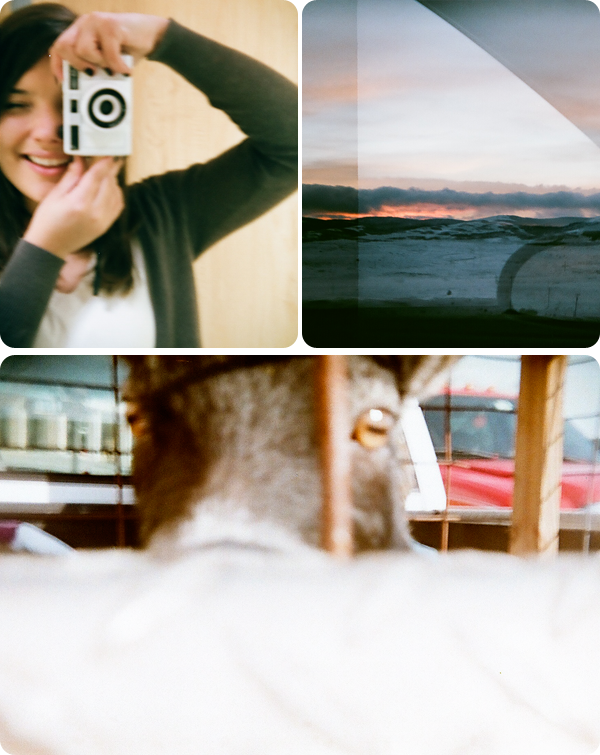 1. Me 2. Somewhere in CO, beautiful sunset. 3. Did you know that goats have rectangle pupils????? I didn't! How queer.
Well I hope you guys like these. We already have the third film developed. Jack got a little carried away with it. Haha half a film in 1 hour! But we have some awesome pictures of this winter wonderland we live in.
If you haven't seen the
first film
check check check check check check check it out.
❤
Jenny