Last week I decided to tone it down and go for something more subtle. Which worked out well because I ended up having a job interview that week. This nail polish is definitely in my
top 5
. I love this
nude
color and I have to thank
Anna
for introducing it to me. It's from Brazil and it is called
Chic Pele
(as in skin, not
Pelé
like I thought it was. Haha) from Colorama. It has a light pink and purple undertone.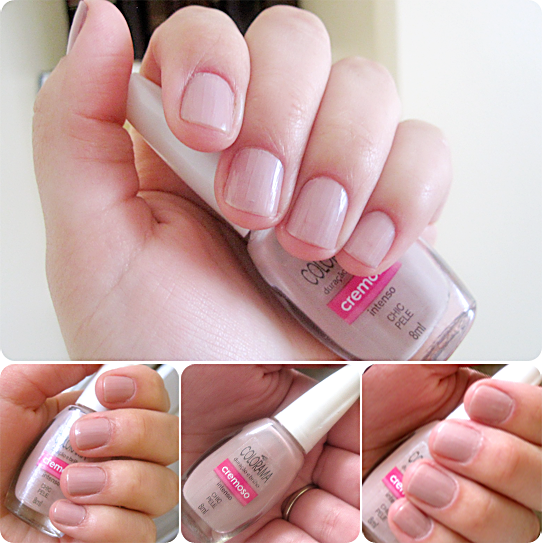 Again, forgive my ridge-y nails.
I have two coats on and it was enough. It is really
glossy
and that is something I love about Brazilian nail polish. It started chipping after 4 days, but I was doing some deep cleaning, so that might be the reason why.
And speaking of nude, I have been looking for a nude (and also a red) lipstick for my skin tone. Do you have any suggestions?
PS: Do you like the new look on the blog???