Here are some of the exposures from my first
Holga film
. Jack took some of them. He is way better at taking pictures than me. These were all taken while we were in Texas.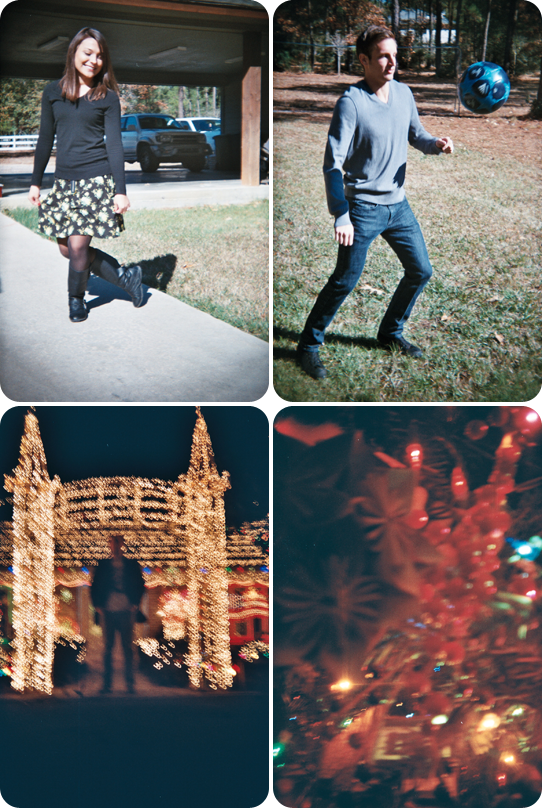 1. Me in my sunday attire 2. Our dear friend Korby 3. Jack at Gullo's 4. The ornament I made for my mom-in-law out of paper sacks from the grocery store.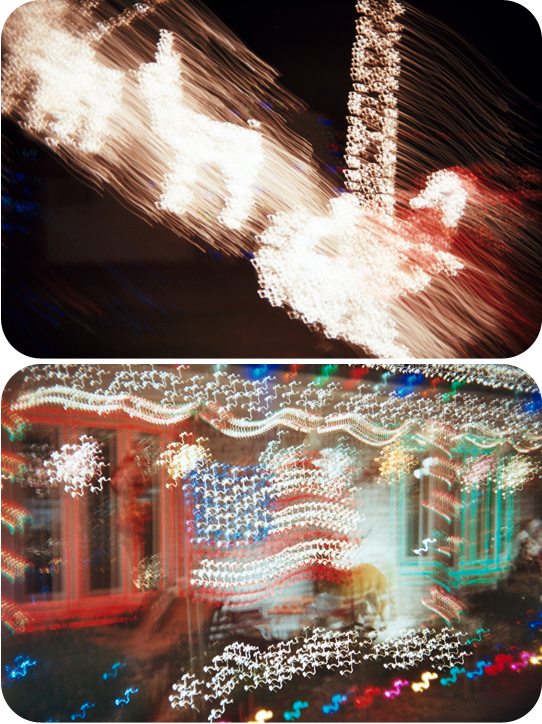 It has been a tradition of ours to every year during the Christmas break, pay a visit to Gullo's (important family in the town) decked out house!
Jack dropped my Holga as he ran away from the crazy but beautiful
horses
that live in our backyard. It was pretty funny but my Holga may or may not be
broken
. The lens popped up a little and when we popped it back in place we weren't able to switch it from portrait to infinity and in between anymore. We'll see how the pictures turn out the next time we develop the film. Maybe it'll turn out to be a
happy accident
.
Do you like them? I do... Of course they don't even compare to some of the ones i've seen out there but there are many films to come (if the camera is not broken completely! Ha.)