I was once upon a time a cat
hater
. And don't you lie to me, I bet you are one too. Did you know that 8 out of 10 people hate cats? And 4 out of those eight people are haters due to being allergic to cats and the other 4 because of Lucifer from Cinderella? ( I just made all of this up, so don't quote me).
But I do believe that those two, truly were the reasons why I hated cats. Cat sitting
Lili
for 6 months made me realize that the reason why people usually hate cats (their personalities) is the reason why I love them (at least most of them). Well, let me introduce you to this little guy, and you might just change your mind: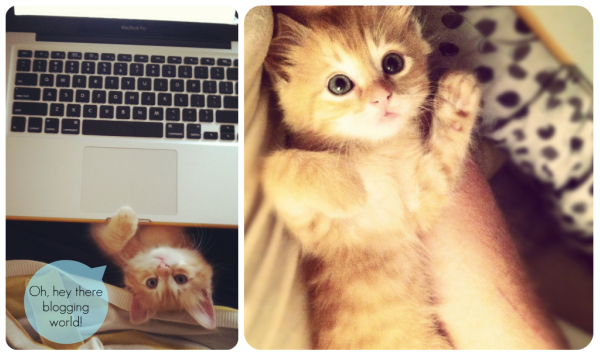 Oliver is the cutest thing you will ever meet. My parents found him in their backyard and we have all fallen in love.
Don't worry, this blog won't turn into a cat blog. But since I don't have any kids I feel like I should/can brag about our first pet.
What about you? Are you a cat hater, or lover?
❤
Jenny