I was waiting until we got back to Rexburg and developed the disposable camera pictures to post about this, but I just can't wait anymore!!! So I will just use the pictures that I had in my little point and shoot.
When Jack and I were dating, we went on a trip to the
most beautiful place
I have ever been to. It was an incredible adventure, and I would say that this trip was a very important event in our dating history (two days without showering, zero makeup and 13 mile hikes later can be very defining in a relationship.)
Well ever since then, we have been dreaming of the day that we would pay a visit to Havasupai, AZ again. NOT Havasu Lake.... Havasupai. They are two different places.
You gotta make your reservations ahead of time, we tried last year but we failed. Called too late, but this year we made it, and we went with some of our bestest friends.
Here are some of the very few pics I took at one of the many breathtaking waterfalls: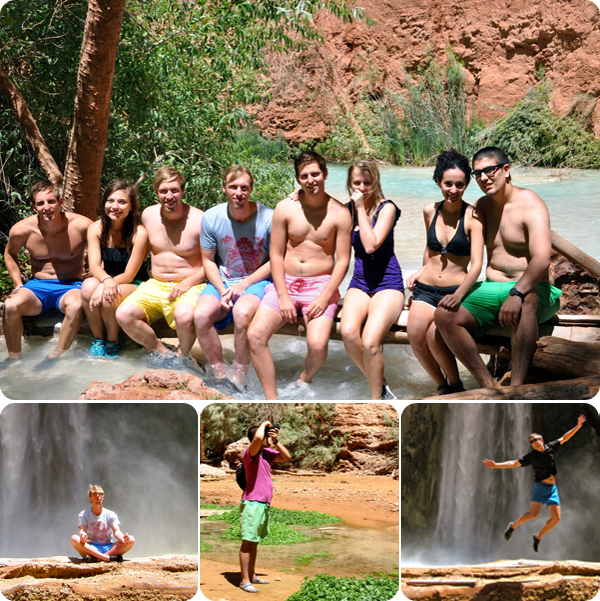 (I stole the group picture from Justin) Korby, Jenny, Jack, Luke, Marcus, Ashley, Sandra and Justin.
I slept in a hammock the whole weekend and falling asleep to that sky FULL of stars (including shooting stars every 30 seconds) was just priceless. It was the best adventure, with the best people!
Everyone should include Havasupai in their MUST visit places before they die. Ready, GO!
Adventure is out there!!!