I think I mentioned briefly not long ago that we had gone down to UT to visit my family. Well, my little brother Kevin is going to serve a
two year mission for our church
and so we have been trying to spend some time together before he leaves.
1. Kevin William, isn't he a cutie? 2. Part of my family back in April.
Kevin is my one and only brother and I truly admire him for putting up with
three other sisters
his whole life.
I admit now that life was
quite unfair
to him a lot of times, like voting for what movie we were going to watch as a family or the fact that every time he would play soccer with his friends, an injury hurt a lot more than to those boys who had brothers to wrestle and quarrel with. Or the fact that all the girls would team up against him when there was an argument.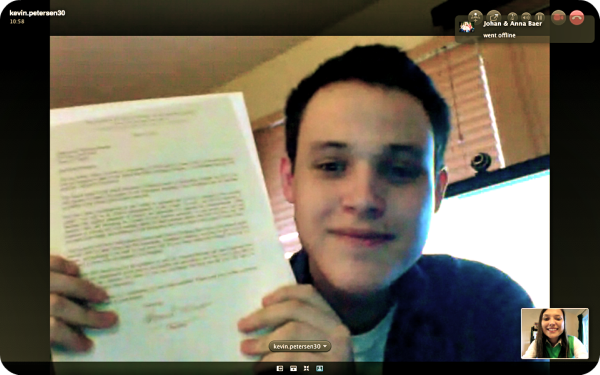 watching him open his mission call through Skype. So cute.
Kevin got called to serve in the São Paulo Interlagos Mission. And he is supposed to leave in October but is trying to turn in a petition to leave earlier (don't blame him... probably sick of us. haha).
I am determined to spoil him when he leaves on his mission, so he can get the
advantage
of having three sisters. I love this boy and I am so proud of him. ...... I am going to miss him so much.
Happy Memorial Day everyone.