Can you tell I have been a little obsessed with 'blues' lately? Can you tell I fell asleep shortly after I painted my nails?
So Jack and I came down with this ungodly Stomach Flu. Apparently it's the latest trend around Rexburg. I have been in bed with no strength in my body for thirty something hours. And I've lost 4 Lbs. Thank goodness this can't be spread via Web. Or else I wouldn't be blogging.
Well this week I am wearing this beautiful blue! Me and my little sister swapped some nail polish when I went down to UT and this is one of the colors I got. It is a Brazilian nail polish called Azul Hortênsia by Risqué. Which literally translated it is called Hydrangea Blue. I disagree it really is cobalt blue. Lovely.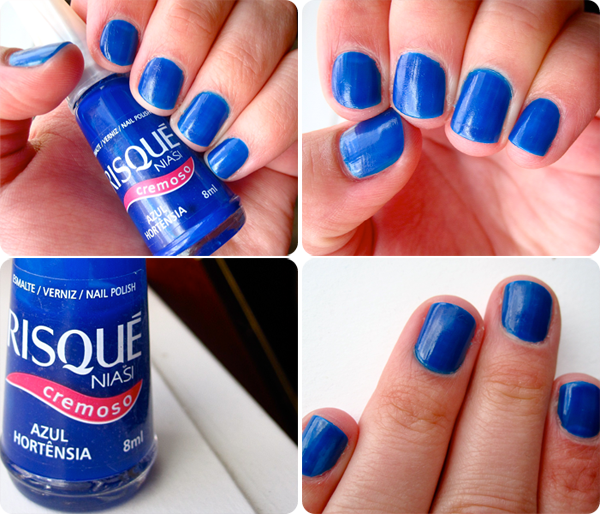 On the pictures above I am wearing 2 coats of nail polish, and like I said, it is not as glossy as it should be because I fell asleep shortly after. Sorry! I love how electric this color is.
Well, word of advice, start taking your Airborne and Vitamin C. I don't wish this flu upon anyone.
❤
Jenny