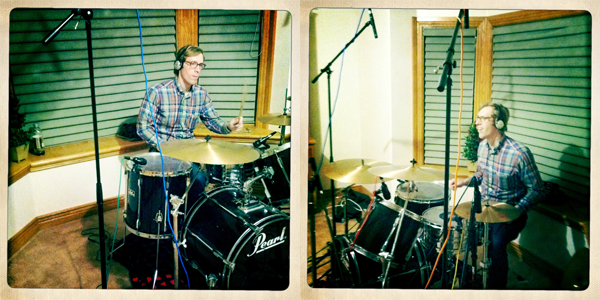 Luke, the drummer, the twin-brother-in-law. Recording.
What I have been up to in the past 2 weekends? Hanging out with
Ashley
. The reasons why?
1st
Because she is awesome and I need to spend as much time as I can with her before she leaves me in the Spring and
2nd
because our husbands are in a band, (which I have told you guys about)
Old Money
and their CD release show is coming up. But first they need the CD. So a lot of recording has been going on.
Lots of time together to get crafty,
do our nails
, cooking and going shopping. My favorite activities! And this weekend we have to come up with their backdrop for the show. Stay tuned. I can't wait to share all the little things we've been creating. All while we listen to the same songs over and over again. Haha
We are hoping to go do something exciting this 3 day weekend. Lava Hot Springs??? Yes please.
PS: Sorry our blog doesn't have an about me section! I promise I am working on it. :)
Save the date: March 11th at Sammy's. Provo band The Archer's Apple will be opening for them.