Jack's band,
Old Money
has had some busy weekends with their CD release show coming up. Which means that
Ashley
and I have spent a lot of time together. One of our little projects was to try out
this tutorial
which resulted in this: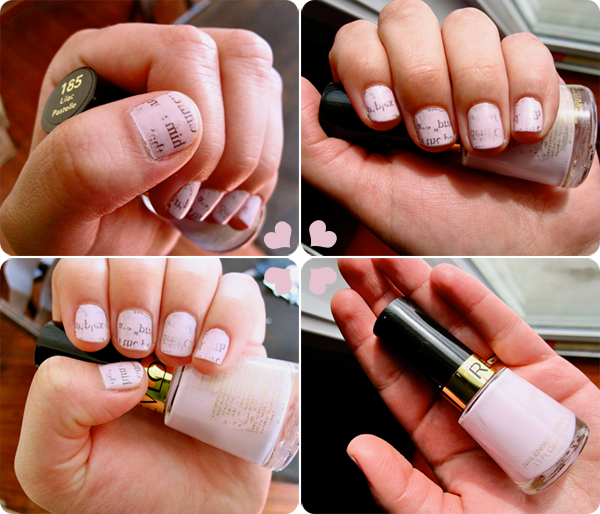 We did use regular alcohol instead of Vodka. So maybe that is why it didn't turn out as good. We might have to pay a visit to the liquor store to try again. But I do like how it looks and
Ashley's
looked a lot better than mine.
The nail polish I used was
Lilac Pastelle by Revlon
. I LOVE this color but I am not a huge fan of Revlon nail polish. I find it really hard to get it to look smooth/even. But again, it might be my lack of skills. In the picture above I have two coats of LP and a base coat on top of the newspaper transfer. :) I hope you guys like it. Fun tutorial!
❤
Jenny
PS: Sorry about my cuticles. (They look awful) I have stopped removing them (terrible habit developed when I was first exposed to manicures... probably age 11!) Sue me. Haha bare with me until they go back to normal.