'Tis the season of love! So I started this month with some red nail polish.
A-List by Essie
. I was inspired by
this
post! Isn't Kirsten Dunst adorable? And I love her SHORT and small finger nails!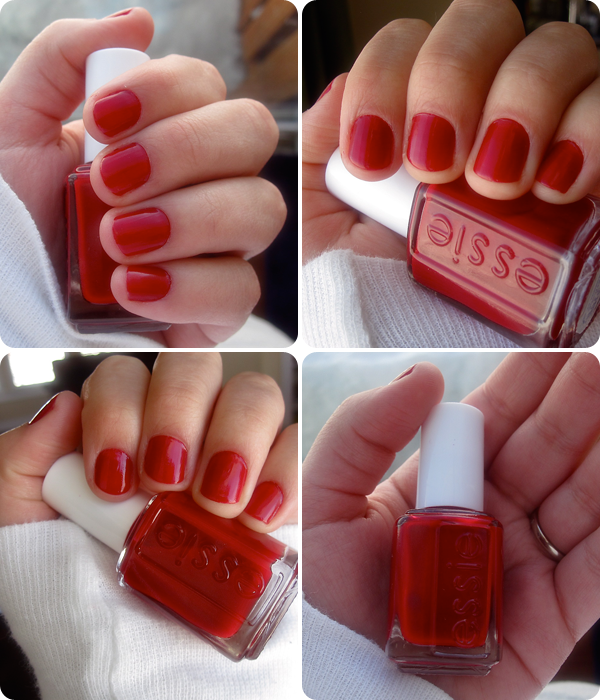 I wore three coats. And as usual it has been a week and it barely started to chip. Go Essie! It looks like this bright red under natural lighting but it darkens up quite a bit under artificial lighting.
Jack and I decided that we would switch back and forth on who is going to plan whatever special occasion it is. And I got Valentine's Day. I had all these ideas, I kind of gave up on them and now I am panicking because I don't know what I am going to do. What are you doing for
Valentine's day
? Help!