It has been a little while since I finished this little
project
. But I thought I would share with you since I was really proud of it. It is an origami
Kusudama
flower ball. I decided to give it to my mother-in-law so she could hang it in her Christmas tree. Remember
this
picture? That's what it was.
I love almost anything
japanese
and folding paper is therapeutic to me. I have a goal in life of becoming really good at
wrapping presents
. You can easily find tutorials online on how to make this ball. It might look intricate but it is
really
easy, the only thing is that you have to do A LOT of folding. So if you have some spare time this is a good little project.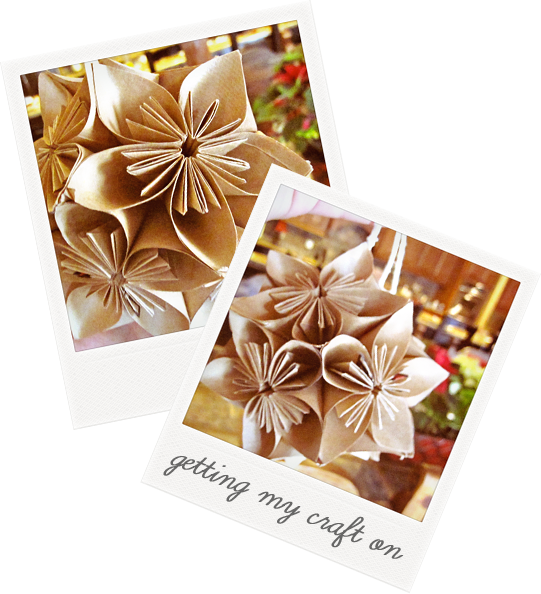 -Scissors
-Elmer's glue
-2 Winn Dixie grocery paper bags
-12" of string
-A lot of spare time
I didn't spend any money doing this project, since I had all of the materials. :)
Here
is a video I found on YouTube but there are many others if you search for
'Kusudama flower ball'
or
'Origami flower ball'
. I hope I have time this year to make some for our Christmas tree. Yay for crafts. I need to get back on my
crafting mood
. I have many ideas for Valentines Day. :)
I just realized that this is my first post about me being crafty.