It might sound a little silly but this year I want to try to do my
nails
weekly and get better at it too! I bought some new nail polish and I like them....
A LOT
. So I wanted to share with you. I really like the look of
matte
nail polish and I found this
Essie
one that you can put over any nail polish and have it look matte! I found it at
Ulta
in the clearance section. Yes!
I love it. And I also love the
American Apparel
mint color with and without the matte finish.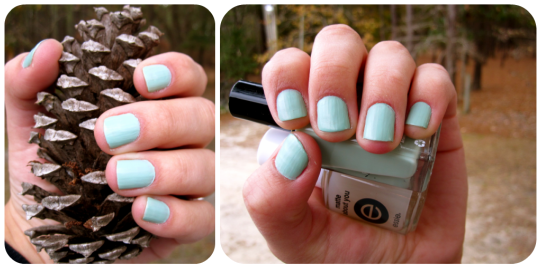 Forgive my ridge-y nails... I looked it up online and it said its hereditary. (Thanks mom!) But I think one of those little buffers can fix it. I shall try it someday.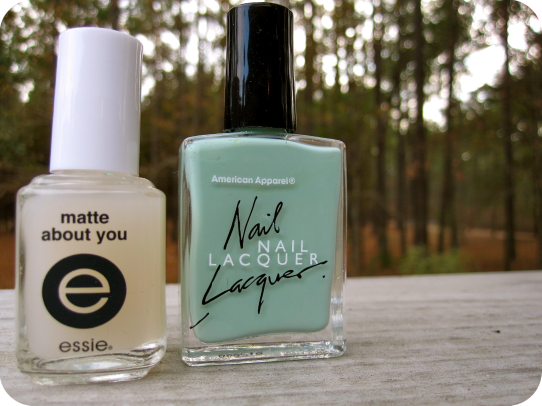 I think these two brands are the best american nail polish I have tried. Do you have a favorite nail polish?