Awesome weekend! We drove to Yellowstone in Montana (My first time there!). Jack, Jenny, Luke, Jamie and James. We didnt have much planned, but we knew that we wanted to go to Yellowstone, camp, Grand Teton, Jackson and fireworks! It all worked out well! I was telling them in the car about how every camping trip I learn something new from my mistakes. Here is what I learned with this trip:
- Never drink a whole bottle of water right before you go to sleep and not go to the bathroom. I was up all night, because I was too afraid to walk to the bathrooms by myself in "bear land"
- Don't forget to bring your sleeping bag. Really uncomfortable and cold to just sleep with a blanket and a pillow.
- Do not forget your hand sanitizer.
It was so beautiful. It is kind of sad that all the places we went to are covered in snow 9 months out of the year. I am glad we got to enjoy the beauty of these places in the warm weather! :)
Jackson had a "Visitors Ward" on Sunday that we were able to attend. It was awesome! There were a ton of people there, about 150 I would say.
Jenny Lake was gorgeous too and the scenic hike is so enjoyable! I still have not figured out why you can't swim in Jenny Lake. Does anybody know?
Well here are some pictures: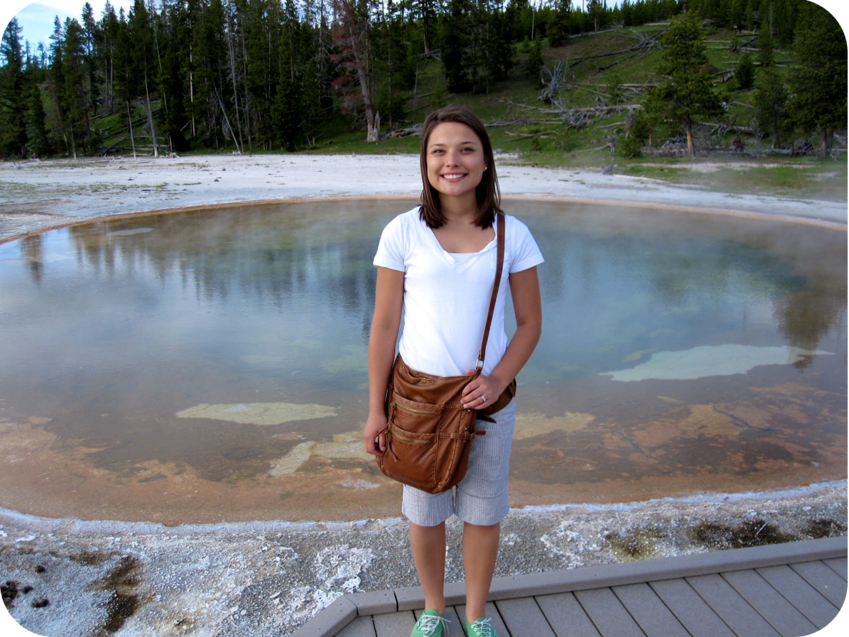 @ Yellowstone (I love the turquoise and orange color in the water)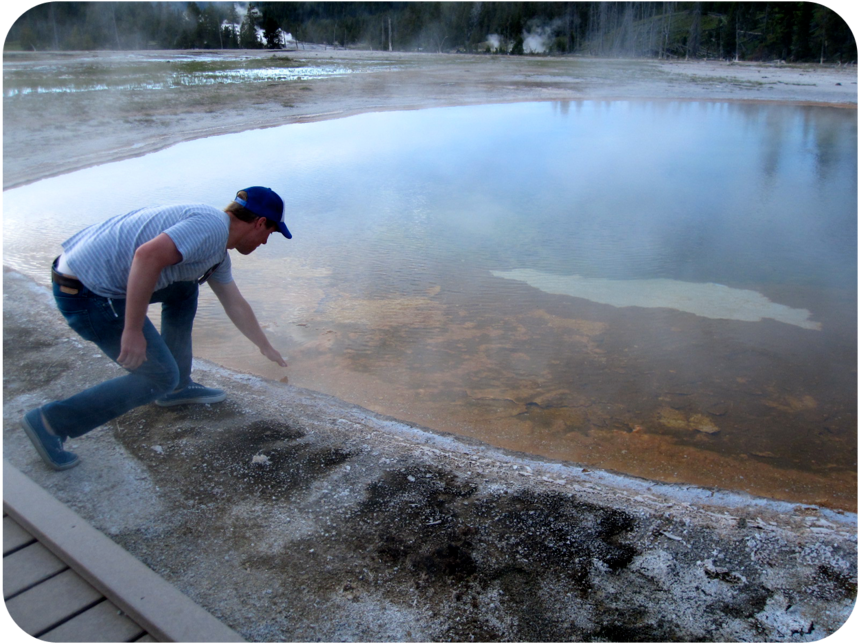 Jack being unlawful. (If you are wondering how hot it was, Jack said it was REALLY hot! But he barely touched the surface) I hope our kids never see this picture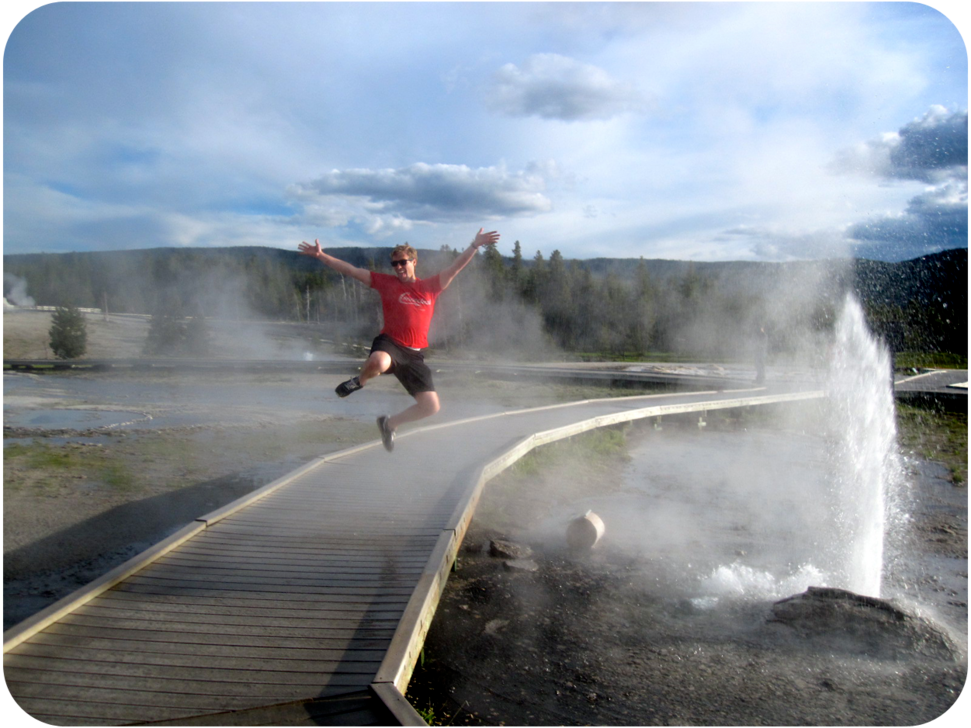 Luke getting splashed by the Geyser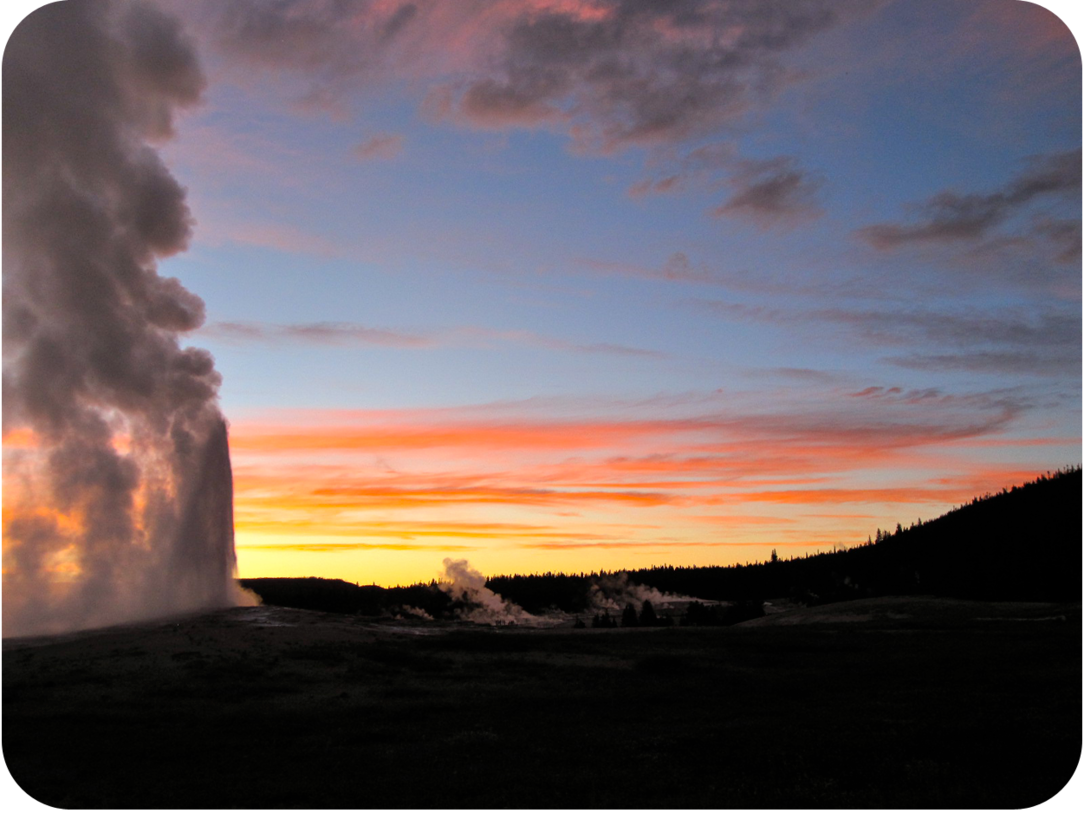 Old Faithful Geyser at sunset, SO beautiful! I am glad we waited the 45 minutes!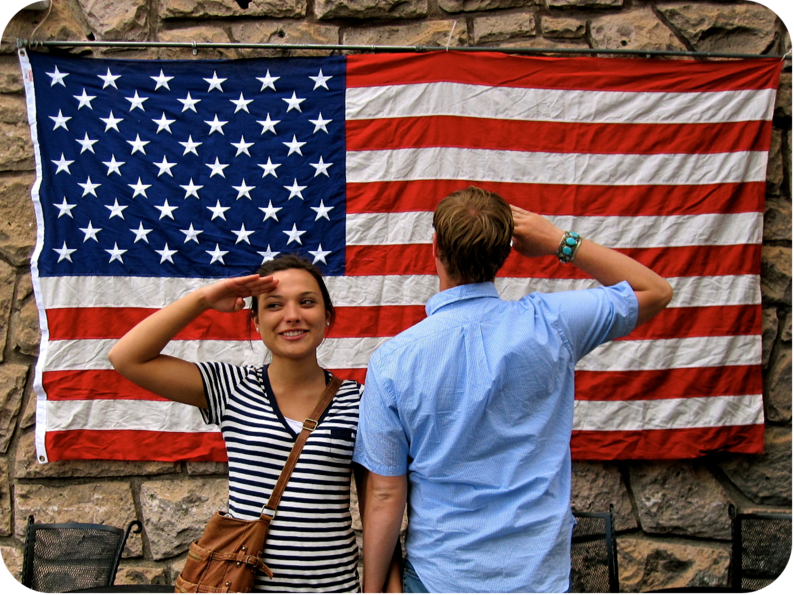 This tobacco store in Jackson had this beautiful flag hanging on the wall outside.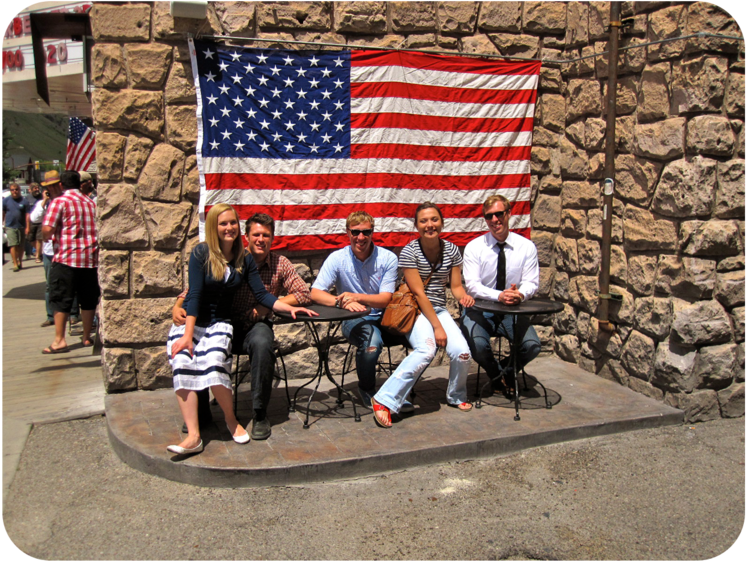 Jamie+James+Jack+Jenny+Luke, all of them made this trip so much FUN!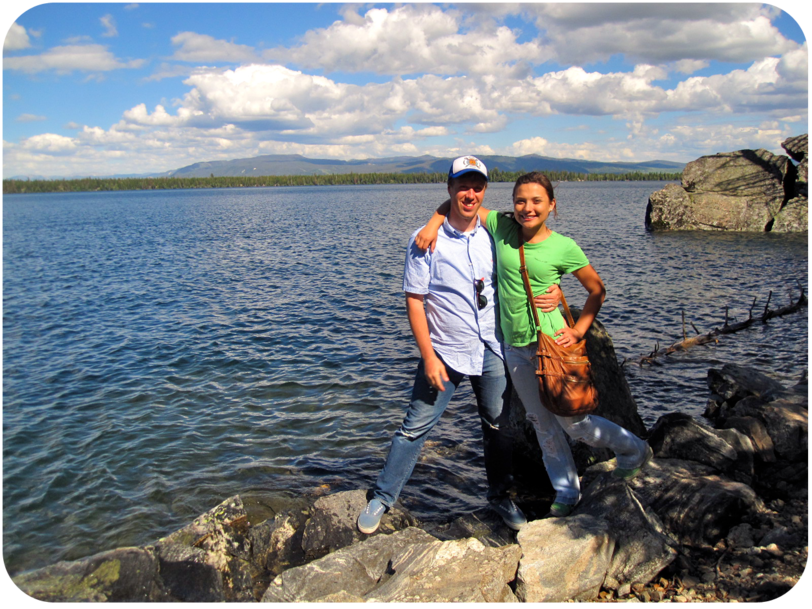 Jack and I at Jenny Lake. (I love the clouds on this picture!)
I hope everyone had a wonderful 4th of July! :) I love Brazil, but I also love the country I live in.
♥Jenny