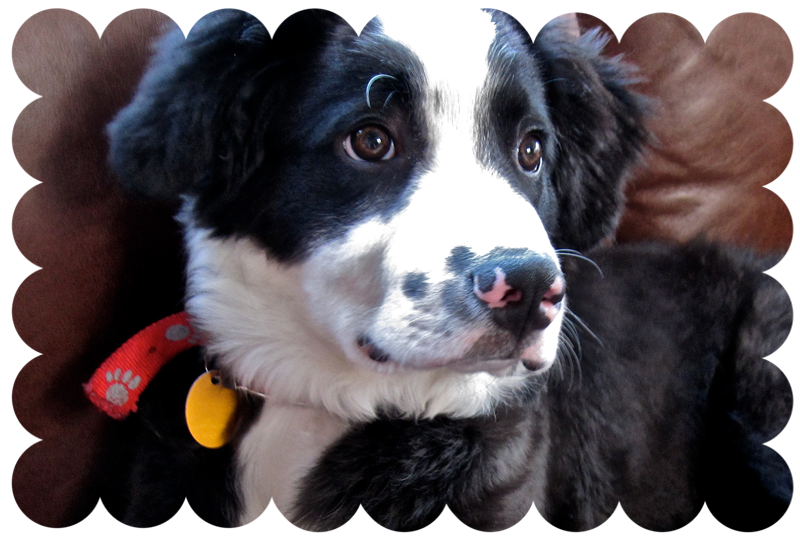 For Conference weekend we came to UT. Jack had never been to Conference at the Conference Center, so that was fun. We went to Luke's mission reunion and hung out with some of our good friends. It was a blast. I did not get any pictures because I forgot my camera in my Best Friend's car. Well Jack went back to Rexburg to face his Finals Week, and I stayed here in UT to go to a friend's wedding on Wednesday. It has been fun to stay with my family. The newest member of the family is Polo the cute puppy you see in the picture above. He is such a cute dog. My parents got him at the end of last year and he is so much FUN! My dad keeps telling us that Polo loves Jack and I (he loves Jack more than he loves me, but when Jack is not here I can have him all for myself). Ha ha. He is a smart dog and loves being with people and when he is alone he gets so sad. My family is such a dog family, they can't help it, it is pretty funny.
In the Fall, Jack and I might be moving to a place in Rexburg where they might allow small dogs. So we have been researching to see what is the best small dog for us. I think we like the Boston Terriers! Jack is going to be gone for an internship this Fall so I am more and more convinced I want a puppy to keep me company. Last Fall it was terrible being alone in that apartment.
Well it is lovely to get out of Rexburg once in a while, we went to our favorite places to eat here in UT, Pei Wei (YUM) and Chipotle! Conference was glorious! Yay for Easter Weekend!
♥Jenny