It was a crazy week! Probably the busiest since last semester. We had that little show on Tuesday that went okay. I didn't do as well as I had hoped for. I could not hear my voice at all and since we were the first band to go, all the technical problems happened then. But it was fun and hopefully one day I will have a chance to redeem myself! Ha ha.
Here are some pictures:
Drew+Luke+Jack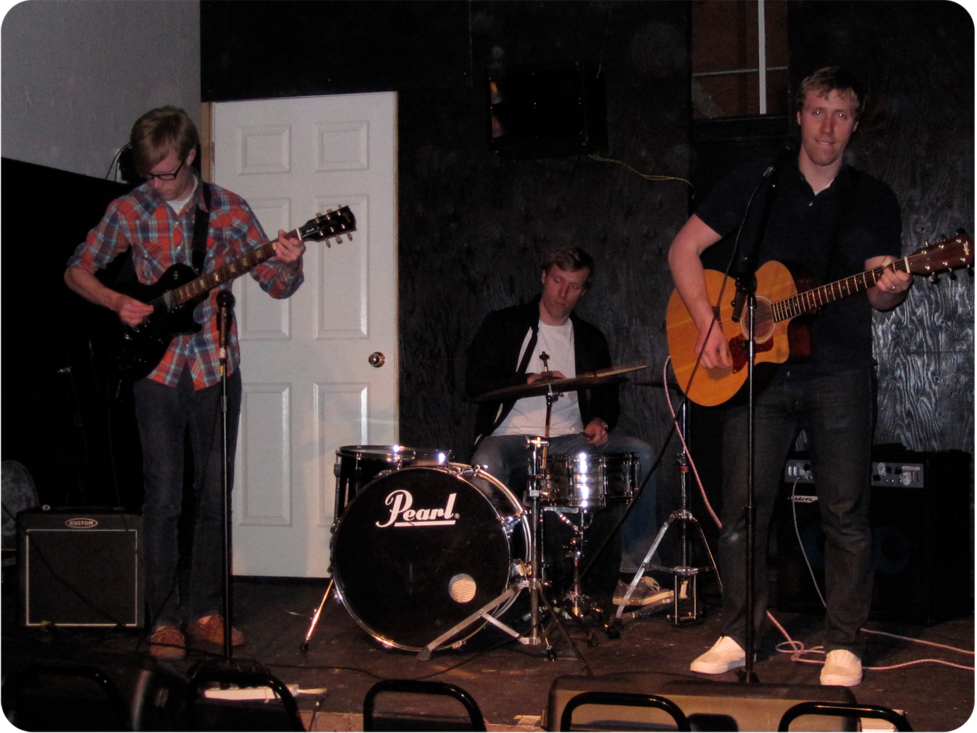 Cover of the Flaming Lips- Yoshimi Battles the Pink Robots
Cover of Iron and Wine- Sixteen, Maybe Less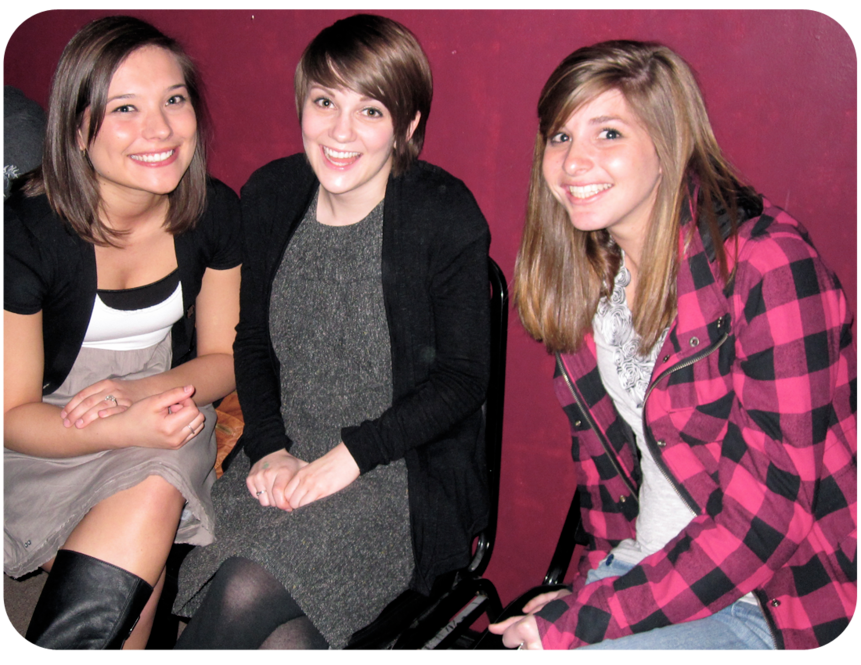 My Fans. Ha ha jk. I love these two girls. Nicole and Lauren.
They also played a song written by Jack that is really good. I honestly thought that was the one that sounded the best. I am so proud of them and I hope that they get the chance to play more often! It made Jack so happy to have music to play.
So many things to do before next semester! CRAZY!
♥Jenny