It has been a crazy week. What did I do for labor day? Well we started with a little shopping and as we were headed home we noticed a huge thing of smoke (top left) directly towards my in-laws place. So at night we evacuated to our dear friends' house in downtown. So it wasn't that fun.
The good news is the house is fine and our neighborhood is safe (for now). The bad news is the state of Texas is on fire (literally). There is fire everywhere and the drought is really bad. So many people have lost their homes and some even their lives.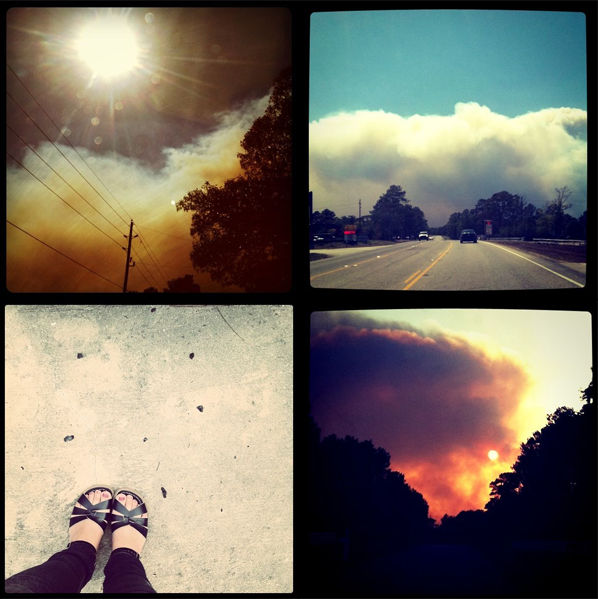 bottom left: It's been raining ashes since 6pm.
So if you could, keep the texans in your prayers.
❤
Jenny