Last week was so crazy! We had a road trip to Utah to visit family. It was glorious! But while I was in UT I did my nails (quickly if you cannot tell)! With this nail polish that a
sweet reader
suggested. I love it! It is called
For Audrey by China Glaze
.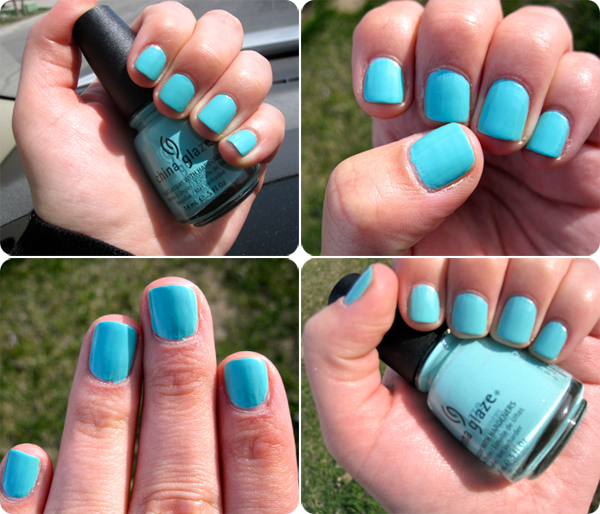 In the pictures above I have two coats on. This color is the closest to the turquoise I wanted. And it is a tricky one too because it can look a lot different depending on the type of lighting. So click
here
to see all of the results on Google. Haha But it lasted for a long time! So pretty durable. It does have a very creamy consistency.
Well I will definitely be back with pictures of our weekend! I hope you like this color as much as I did. :)
PS: Sorry this is so late and for being gone for so long!