I have 15 minutes to post this and it will count for
Much Love Mondays
, and this Monday I am here to tell you that I
love
olives
and also "Olive you".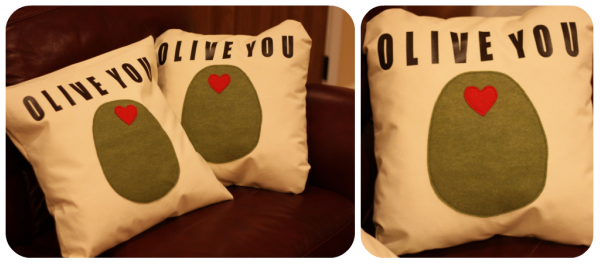 Thank you Ashley for the pictures. :)
So
remember
when
Ashley
and I had a lot of time together because of all of the boys' recording? Well here is one of the things that we worked on. These simply adorable pillows. We got the idea from
here
and decided to try it ourselves.
PS: I do not sew. But Ashley helped me through it. I actually sewed the whole pillow by myself. (She made me do it, I am glad she did) Haha
I hope you love it as much as we do! People, this was really easy... you should definitely try it and let me know if you do!