Wow. It has been a whole week and I haven't posted. And I was a little sad for not posting a much love monday post. I promise you one next week.
So last year I asked my friend
Brynne
what books she liked and she said that one of her favorites was definitely
Charlotte Bronte's Jane Eyre
. I trust her so I decided to read it. It was a little hard for me considering that English is my second language and I am a slow reader. But it was worth it. What a beautifully written book! I always had a highlighter with me because there were so many good quotes in it. READ IT!
Well I finished the book today and it so happened to be that my nails this week were the
same color
as my book.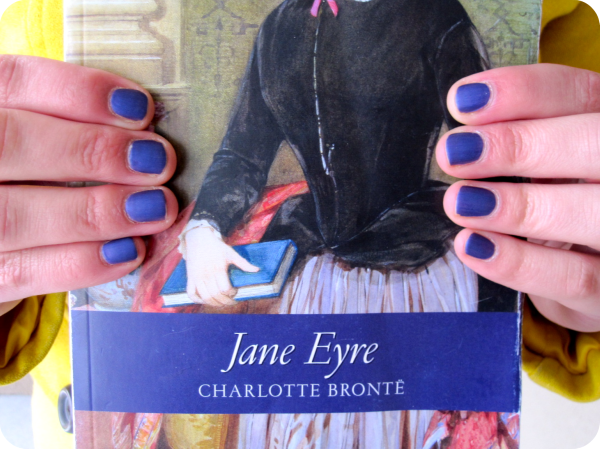 I am not a huge fan of iridescent nail polish on my nails (I think the ridges make it look weird), so I put a layer of matte finish on top of the purple color. I love the way it looks. I have three really thin coats of Tempest on the pictures above and one of Matte about you.
Now back to Jane Eyre! Did you know that the new movie came out this last Friday? I am so excited for it! (And it got 83% on
Rotten Tomatoes
!)