10/08/11
Playing catchup.
Visit to UT, and I will tell you why in an upcoming post. But also to visit my family and hang out with my best friend Rebeca and her Fiance. Really short trip but we had a lot of fun.
Rebeca got us tickets for BYU's Homecoming game. My first BIG football game! Even though I don't understand much of what is going on, I could clearly tell that BYU was kicking San Jose's butt and the company was great.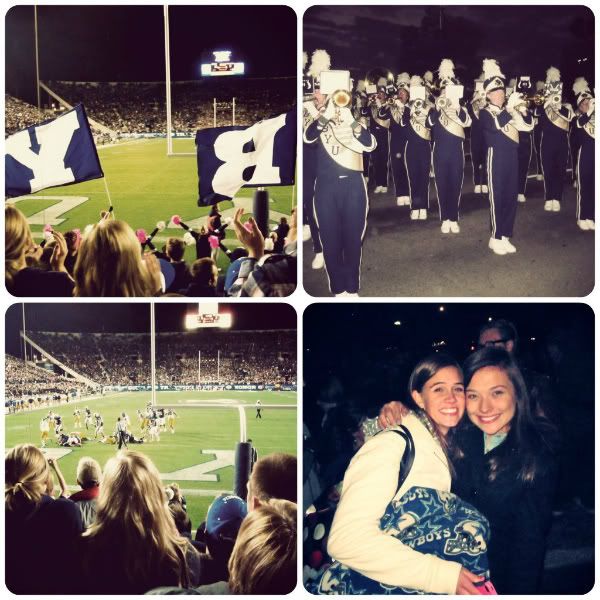 We got to see the band perform, the cheerleaders and the cougarettes. I also ran into a dear friend from High School, Cardin.
I loved the team spirit, all the songs and traditions! It reminded me of my soccer team's (COXA!) games that my dad used to take me to.
What have you been up to?
❤
Jenny