Oh no. I did it again. Belated nails! But I have an excuse. After spending a while painting my nails with what appeared to be a fine nail polish I realized after 4 hours of drying time that it must have been expired for it wouldn't dry.
So I had to wait till the next time I had more time. Here they are:
No Room for the Blues by OPI
. Lovely isn't it? There really isn't any room for the blues. Every time I look at my nails it makes me happy. Bright and cheerful!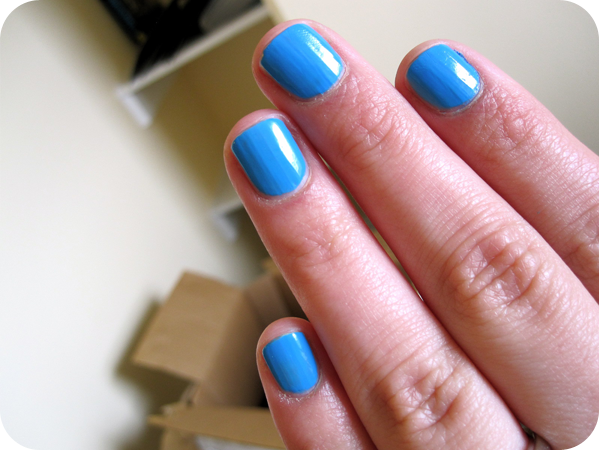 In the picture above I have two coats of No Room for the Blues. Like I mentioned before. What I like about OPI is how big the brush is. And I also enjoy the creaminess of the lacquer, it is a little harder to manage but it covers really well. I should invest in more OPI! It did start to chip a little prematurely but it might be because I am a little careless sometimes.
Welcome Spring! Even though it looks dreadful here in Idaho. Hopefully now that it is calendar official Winter will get the hint. Sheesh!